Business & Marketing
I am a Google Certified Partner with 20 years of experience marketing businesses from scratch. Google search ads, Meta ads and full circle marketing is what I do best along with content creation. I like to scale businesses by taking advantage of all marketing channels and opportunities available, relative to the business. I don't miss opportunities to bring your most exposure to your brand.
I offer coaching calls!
I offer one on one coaching calls if you want to want know how to:
Scale your existing business
Execute your idea or passion project
Publish a book
Market your business
By the end of our 1 hour call, you will have actionable steps on how to achieve your goals so you can live your passion!
I am extremely result oriented and can help you expand your ideas as well as guide you on the skills and tools you need to get closer to your business goals.
Don't let your passion be your side hustle forever.
Why My Calls Are Of Value To You?
Time Savings: I've taken taking classes after classes, I've paid for private coaches in many different areas. I also have 20 years of business and marketing experience.
Save Money: Time is money but you are also actually saving money! You are getting streamlined information during our one hour call which I've invested thousands of dollars getting over the last two decades. Trust me, my one hour is worth it!
Coaching calls are $200 per hour.
If you are interested in a coaching call, contact me.
testimonial from lead google strategist in New York
Education & Experience
TELF Certified ESL Teacher
Bachelors Of Science In Aerospace Engineering From Ryerson University
HackerYou School Of Coding Toronto HTML/CSS/Front End Web Development
American Graphics Institute 1 Year Intensive plus continuing education over the last 4 years in Adobe products, web development, UX Design, Google Analytics, Tag manager etc...
Certified Google Advertising Partner
Member of VIP council with SWISS company Freename.io in web3 domain development
20 years of marketing experience and entreprenuer
Aesthetics Diploma, Laser Specialty
Vocal training with Lorraine Lawson
SOCAN Member For Artists/Song Writers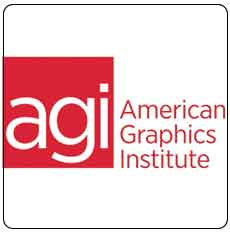 Skills
Website development with Wordpress and Shopify
Proficient in Google Ads, Meta Ads, Email Marketing, Text Marketing, Social Media Marketing, YouTube Ads, SEO, conversations and tracking expert
Content creation and cover art creation for books and albums using Photoshop, Illustrator, Premier Pro and After Effects
Book formatting with Indesign
Independent book publishing with KDP select, Lulu xPress, IngramSpark, and audio book platforms for distribution
Song writing and knowledgeable in independent music production/publishing/distribution with Tunecore
Knowledgable in corporation set-up, trademark and copyright procedures
I also speak conversational Spanish, French and Italian
Testimonial From Director Of The American Graphics institute